When it comes to investing in gems or high-end jewellery, it can be hard to know where to start as there are so many options out there. It's important to know that expensive ones are not necessarily good choices because they can be difficult to liquidate.
Many well-informed investors are choosing the moderately and low-priced gems for easier circulation. Then again, some are into rare and unusual ones because they get the highest returns. You may want to know how to make money with jewellery and stones through sites like Webull promotion that is commission-free and easy-to-use. In the meantime, here are some rules that you should follow.
Rules when Investing in Gems
1. Investment Grades are not the Term
You must be aware of those telling you about "investment grades" that are often vague, and you don't have any idea what they are talking about. You may encounter those who tell you that you are buying "semiprecious" or "precious stones, but these words have too many meanings, and there are some exceptions out there.
This is to say that if you invest in vague terms, you may not be able to tell the actual value, or you can't recover the costs when you try to resell everything. Nevertheless, the Federal Trade Commission frowns on using these words, but this is not illegal at all in advertising. Just beware because shady people are abusing investment grades, and buyers should start to cringe when they hear this.
If you are a dealer, don't even try to ruin your reputation by staking in these kinds of deals. Don't even try. Know more information about precious stones on this site here.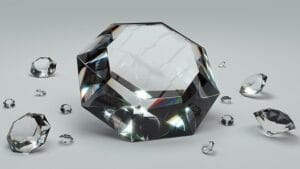 2. Control the Costs
It would be best if you bought right the first time because you are essentially building your profit over time. You should establish margins of safety and pay the right prices. Getting a good return may take time, but you should also use your knowledge and common sense when dealing with others. The first thing to do is the following:
Finding the Right Sources
You may not be able to pay for a retail-grade gemstone and expect explosive profit from it in just a few weeks. You may want to seek other wholesale options, and the best prices for them can come from the so-called Tier 1 dealers who cut and mine the gems themselves.
The secondary ones are the wholesalers who try to resell everything below the retails. You'll get the best deals from purchasing a lot of uncut stones rather than single ones. Fortunately, the internet is full of wholesalers that are legitimate and trusted in the industry. There are trade magazines and listings that can give you preowned gems that are valuable in the long run.
Gather your network or join groups of jewellers that love to liquidate coloured gems. They will find considerable value in lower prices because of their expertise. Another thing that you can benefit from when you find a network of dealers is that you won't have to do the legwork in identifying the synthetic from the natural tones. If you love the thrill of the hunt, then this may be something that you can enjoy.
Good Deals for Spinel
Excellent knowledge in gemology will always lead to profitable investments. Many jewellers may offer you a 6-carat spinel that has a price of about $150. He may say that this green, grey, and unusual purple colour is unique. But if you know, you may think twice and see if the stone is really tanzanite or a natural spinel. Learn more about a spinel here: https://www.britannica.com/science/spinel.
Ask for photos if possible, and if you think it will be a good buy, then the colour may not matter. Many sellers usually have inclusions, and if there are no eye-visible dents and imperfections, you should not miss this deal. Others were glad that they could find these kinds of opportunities because when they received the gems, they were better in person.
What if the Spinel Turns into Sapphire?
There are situations that you are dealing with a jeweller who is new to the trade. In the spinel case, the unique colour was inspected by a gem cutter, and it turned out to be an unheated sapphire. There's the refractive index with no eye-visible inclusions, and this may be one of your lucky days. What can be a spinel can turn out to be a sapphire. But of course, this rarely happens, but as long as you have a network of contacts, you are bound to get lucky one of these days.
2. Unlikely Recovery from Bad Buys
It would be best if you considered inflation when buying precious stones and metals. You should not assume that a bad deal today can become a good one in 3 years. Making bad buys can be a mistake, and it's better to sell at a loss. If you are willing to hang on the stone indefinitely, then you can get lucky, but there will be a smaller chance for this. You see, gems can rise in value, but they can also drastically fall.
Many buyers may want a blue topaz because they are so rare. However, when the technique of turning white topazes into blues emerged in the 1960s, this stone suffered a significant loss when it comes to prices and value. You should still buy low as much as possible because it's not easy to predict the stones' future value.