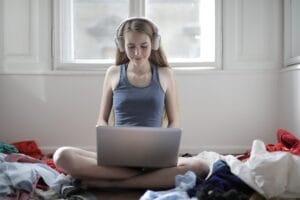 Ever heard of podcast ideas and got to wonder how podcasting is a money-generating strategy? Or you can even be a podcast but wondering how you can increase your money. The thing is, all is possible as long as you follow the tips by experts from assignmentgeek.com  highlighted in this article. Some people start with some positive feedback, while others require more time to establish themselves first. Well, whichever the case, podcasting is an excellent money-generating idea.  Let us study how to make money podcasting below:
Courses
Some podcasters take chances and create a course to teach others how to approach matters concerning podcasting. Since many things take place on online platforms, it is a great channel to earn extra money and attract many other people to view and listen to your content.
Affiliate Marketing
Take chances and use your platform to refer people to use services from other firms or companies. In the process, you earn a commission when a person purchases the items under your reference. To make the most out of this, promote the products and services you use more often to make work easier on your side.
But how do you achieve this? Affiliate marketing comes in the form of natural mentioning of the product or service when delivering your content. In other cases, you can create your ad space to promote the products to your audience.
Crowdfunding & Donations
As a podcaster, you need to make more content to make more money. You can choose to request donations to support your podcast ideas. A platform like Patreon is ideal when it comes to supporting through donations matters.
Sponsors & Advertising
Sponsorships and advertising are among the things you should consider when you want to make money from podcasting. You can connect to distinct podcast ad networks to have access to advertisers. But you must have an audience of between 5k-10k followers who listen to your content monthly. The podcast ad network does everything for you, including reaching out to advertisers, agreeing to rates, among many other fulfilments. Famous examples of podcast ad networks are Authentic and Midroll.
Premium Content
Your followers and listeners would like to access some premium content. Above all, you need to attract more followers, and the only way is to create some premium content. But then, what is all about premium content? Well, premium content includes Q&A with the host, behind-the-scene content, extra interviews, early access RSS feed, and ad-free RSS feed.
If you value your listeners, you will go out of the way and create extra value for your podcasts. As a result, you end up earning extra money monthly.
Events
Such events do not only help you make more money but also help in bringing all your fans together. When you have your fans in order, you create more value for yourself and your fans at large.
Conclusion
There are many online ideas from which people make money. A good example is podcasting. You, too, can as well become the most fantastic podcaster if you set goals. There are many ways to earn extra money, whether you are an established podcaster or a beginner. Implement the ideas above and expect some positive changes in your podcasting journey.