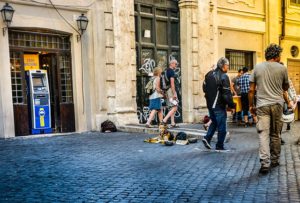 BNAs are the new generation, secure ATMs that have the multifunctional ability to offer deposits or dispense transactions of bundles notes up to 200 mixed notes after having counted and authenticated them in 8-10  seconds. The customer is first asked to verify the amount of deposit to ensure that it tallies and then it is credited into his/her account immediately. It completely takes away human intervention required until now and enables users to manage and control the same.
BNA are nothing but Cash deposit machines
The initial attempt at automating Deposits included certain types of ATMs which allowed users to deposit cash via envelopes. The money would then be counted, verified and credited later. This never really gave customers a sense of security regarding their deposit. The potential impact of BNAs on currency circulation and customer service was seen as significant for the RBI to subsidize the cost of BNAs up to 50 per cent for urban areas (and even  75 per cent in semi-urban areas).
BNA / Cash deposit machine locators for Indian banks:
Axis Bank deposit machine locator
Bank of Baroda deposit machine locator
Dena Bank deposit machine locator
Federal Bank deposit machine locator
ICICI Bank deposit machine locator
IDBI Cash deposit machine locator
Indian Bank deposit machine locator
IndusInd Bank deposit machine locator
Kotak Mahindra Bank deposit machine locator
Punjab National Bank deposit machine locator
State Bank of India deposit machine locator
Yes Bank deposit machine locator