Shopping for CBD can be a challenging experience due to the extensive variety of products, their legal status, and health effects. The endless range of such products only makes potential customers more confused when it comes to purchasing the right variant.
The most effective cannabidiol goods are produced from hemp plants, which are cultivated in optimal soil conditions. Therefore, online retailers, such as Cheef Botanicals, are expected to provide a certificate of analysis to potential customers, which includes the exact CBD and THC levels.
The following shopping tips will help you find the best deal on Black Friday.
Determine the form and reason for using cannabidiol
The primary thing to consider when shopping for CBD is the exact reason for using such products, as this compound is widely known for its multitude of health benefits. This natural remedy is amazingly beneficial in the treatment of various types of chronic pain, migraines, and neuropathic discomfort. It also alleviates chemotherapy side effects in cancer patients and aids the treatment of seizures.
Additionally, cannabidiol improves the health of patients suffering from cardiovascular problems, anemia, dementia, and glaucoma. When it comes to mental and emotional health, this compound improves the mood of individuals who cope with anxiety, stress, and depression.
Moreover, it's paramount to determine the cause of taking this remedy in order to choose the right form. For instance, people experiencing sudden episodes of anxiety are advised to use the vape oil form, as inhaling cannabidiol is believed to be the fastest way of feeling its relaxing effects. Another form that provides quick relief in the case of epileptic episodes or muscle cramps is the tincture form, which is supposed to be administered sublingually for immediate effect.
Conversely, people suffering from arthritis, rashes, allergies, and skin problems are advised to use the line of CBD topicals, such as lotions, salves, and creams. These products are rubbed on the affected area but require more time to deliver the desired effects, owing to the slow absorption in your body system. Read more about the role of topical CBD products in pain management.
Check the amount of THC
Another important consideration when purchasing cannabidiol is the amount of THC that these products contain. Although most of them contain no tetrahydrocannabinol, the ones made from hemp are known to contain a little amount of this cannabinoid. Anyhow, make sure the product you choose respects the legal restriction of 0, 03 % THC unless you wish to experience hallucinatory side effects.
Furthermore, the products that contain a combination of cannabidiol with a low amount of TCH are believed to be more effective due to the entourage effect. When these cannabinoids work in union, their therapeutic effects are considerably enhanced in comparison with being used individually.
Make sure you ask the vendor or manufacturer to provide you with a certificate of analysis, which states the exact amount of cannabidiol and THC of the product you intend to purchase. It's crucial for the certificate of analysis to be issued by a third-party laboratory, not a lab that's owned by the manufacturer. Stay away from retailers who fail to provide such documentation, as you might end up having problems with the law.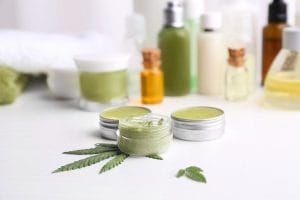 Check the source of hemp
In order to purchase a CBD organic product, you're strongly advised to check the source of the hemp plant from which it originates. The soil is of tremendous importance in the cultivation of hemp since it directly affects the number of contaminants. High-quality soil assists the hemp plant to provide an optimal amount of CBD and THC, containing no pollutants or heavy metals. Visit the following link, https://en.wikipedia.org/wiki/Soil_contamination, to learn more about the causes and health effects of soil contamination.
Therefore, when purchasing cannabidiol products, always make sure to check the label that informs where exactly the hemp plant was grown. The most effective way to avoid law violations is to look for goods made from hemp, cultivated in America, not overseas. Keep in mind that online stores are required to post such information on their official sites for potential customers to check.
Bottom line
Make sure you purchase the right form of organic, high-quality cannabidiol!