Tiruchirappalli's Rockfort is a historic fortification and temple complex built on an ancient rock. The fort is constructed on an 83 metres (272 ft) high rock.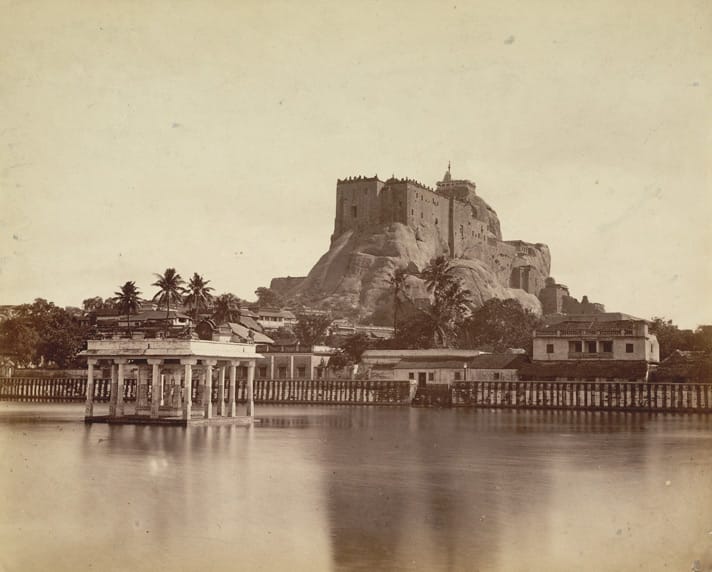 The rock is one of the oldest formations in the world.
The rock is 3.8 billion years old (380 crore years old), making it as old as the rocks in Greenland and older than the Himalayas.
There are two Hindu temples inside, the Ucchi Pillayar Temple and the Thayumanaswami Temple.
The oldest structure in the fort is a cave temple built by the Pallavas in 580.
Madurai Nayaks constructed the Rock Fort Temple Lake.
The Pallavas initially built the Ucchi Pillayar temple, but the Nayaks made use of its naturally fortified position and designed it again.